Donating KRW 20 million to Overcome COVID-19
Date :

2020.03.26
Count :

226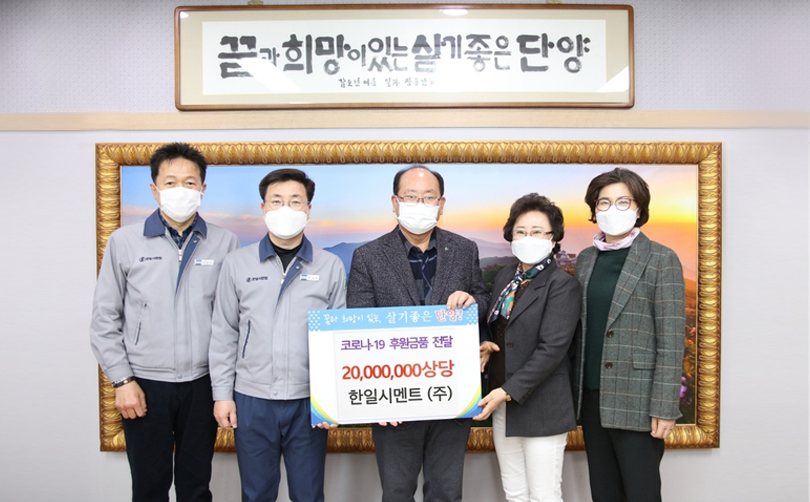 To protect local residents from COVID-19, Hanil Cement Danyang Factory recently donated supplies to Danyang-gun worth KRW 20 million, including KRW 10 million in cash and 1,000 masks, 50 disinfection bottles, and 200 hand sanitizers.

Factory Director Choe Deok-geun said, "We donated to provide some help to people in Danyang-gun facing a difficult time due to COVID-19. Hanil Cement will actively participate in corporate social responsibility activities for the local community."

Meanwhile, Hanil Cement donated KRW 100 million to the Korea Disaster Relief Association for healthcare workers and disease prevention staff on the COVID-19 front lines and people vulnerable to the pandemic.